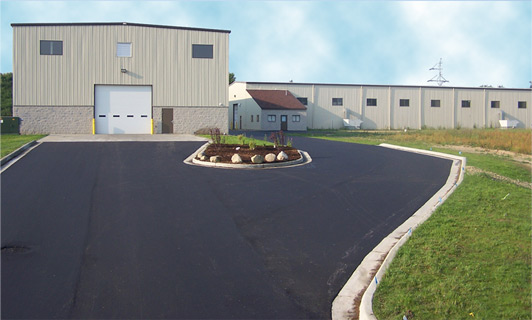 Digitrace, LTD has years of experience in machining, program management and manufacturing. 
The team at Digitrace looks for long term solutions and strives to build partnerships with each of their customers. With our experience, knowledge, skilled workforce, and latest equipment, we have the ability to find the best solution for any part or project and deliver quality work.
Digitrace, LTD. was established at its current location in Wayland, Michigan in the spring of 1997. Our main building is 10,000 square feet and holds seven of our CNC machines, our manual horizontal boring mill, CAD department, and main offices.
In the summer of 2005, Digitrace, LTD. expanded its West Michigan operations, erecting a second building. This 12,000 sq. ft facility houses our large vertical CNCs, CNC boring mill, and 4 additional CNC mills.
Our facilities allow us to handle small, medium, and large projects without a hassle. We are capable of working with a variety of materials including plastic, metal, phenolic, wood, and more. Our capacity ensures better quality control throughout the entire process of each task.
We offer a wide variety of services to our customers. Our services include metal forming, milling, machining, laser cutting, stamping tool services, and more. Our experienced manufacturers provide complete customization option, and they have the capability to work with any industry. We also fabricate complete weldments, stress relieved and machined.
At Digitrace, we are dedicated to providing you with high-quality machining manufacturer assistance. Contact us today to learn more.