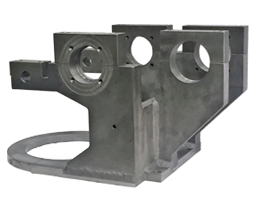 We can assist with simple or complex machining projects as well as improving the functionality of existing weldments, regardless of materials.
If you need someone to construct, weld and/or assemble a structure, you've come to the right place.
We handle projects as simple as a small braces or as complex as a multi-level structure — Best Manufacturing & Tooling Solutions has the expertise to get you what you need, when you need it.
Do you require assistance in making your weldments functional? We can assist using a variety of materials, including stainless steel, aluminum and steel.
We also can help with post-fabrication machining, as well as post-machining coating, from top to bottom, start to finish.