Manufacturing for the future of american aerospace
Aerospace Precision Machining
Digitrace tackles the most challenging and complex aerospace precision manufacturing. From ultra-thin walls to large structural components to extra-large machining parts to support your volume production, Digitrace is always ready to serve.
We help aerospace customers lift off and travel farther and perform better than ever before.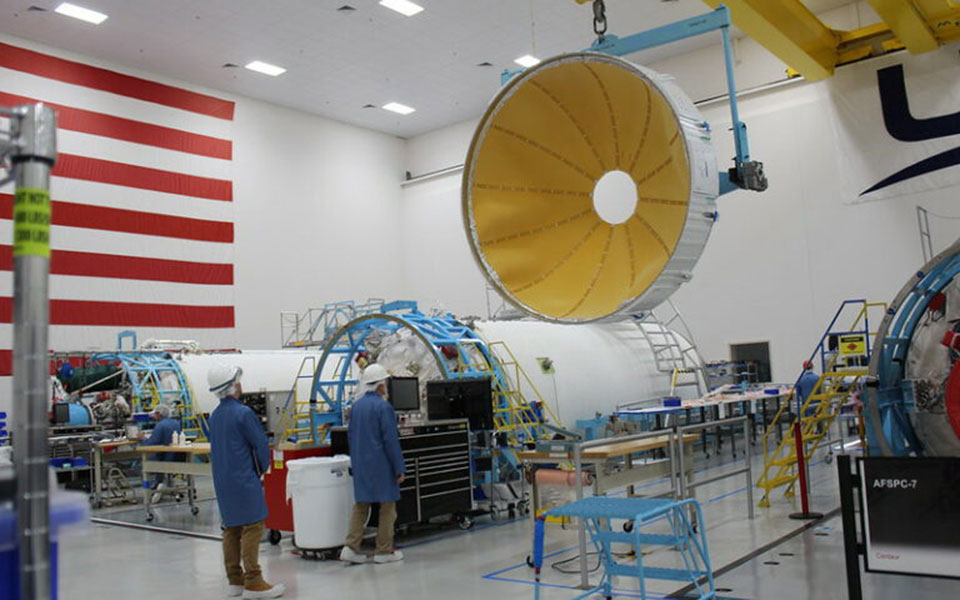 In 2017, Digitracepartnered with ULA, one of the largest rocket manufacturers in the world, to develop a new machining process to reduce weight within the Vulcan Centaur V rocket. In order to accomplish this, Digitrace must hold tolerances of +/- .0001″ over surfaces that can exceed 160″ in length. This new machining process replaced a toxic and unpredictable chemical material removal technique that was previously being used.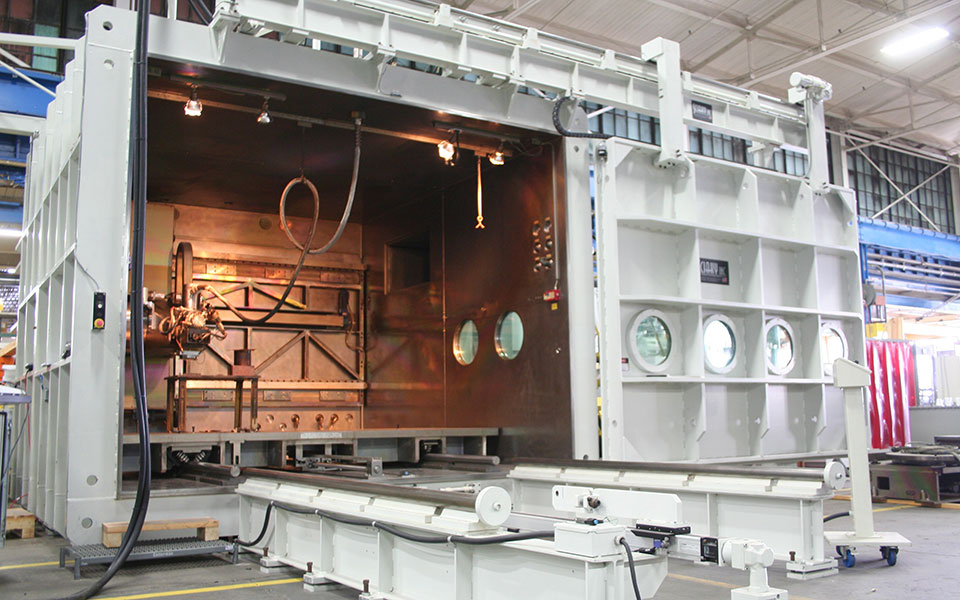 FAMAERO has the world's largest additive production metal 3D printer. After FAMAERO prints these large parts, Digitrace finishes off the project through subtractive manufacturing methods. We cut to the CAD data of their rough 3D printed part to make sure that it meets all aerospace tolerance requirements. Together, Digitrace and FAMERO are supporting the next era of space exploration.
customized

tooling for aerospace industry
Vacuum fixtures
Checking fixtures
Holding fixtures
Bonding fixtures
Models
Forming tools
We provide prototype parts to help prove production feasibility. These parts can be made from different materials including ferrous and non-ferrous, plastics, and exotic materials.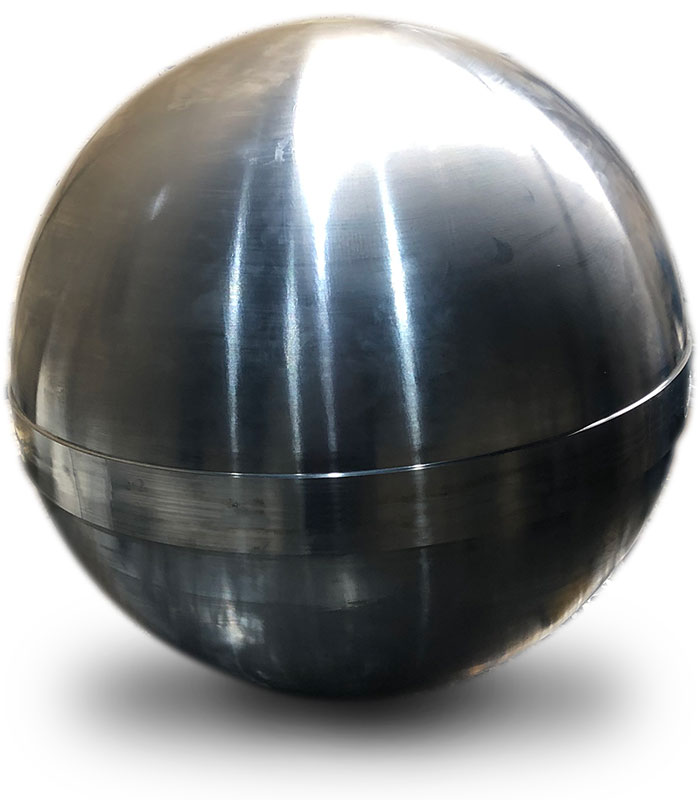 Pictured here is a prototype titanium sphere produced by Digitrace for NASA. It was made in two pieces and welded together. The sphere, 32 inches in diameter, is 0.060 inches thick after completing the machining process.
production

of large and small parts
Sheet metal surface machining and trimming
Titanium, Inconel, stainless, aluminum, ferrous & non-ferrous, plastics, carbon fiber, and many other materials
Sheet metal bending and fabrication
Aluminum extrusions in medium and low volumes